A bunch of photos from TonyN.


A MG 08 in the anti aircraft role in January 1916

MG 08/15 gunners from the 11. Komp of the 94th Reserve Infantry Regiment.

A happy looking group of gunners from the 12th Infantry Regiment.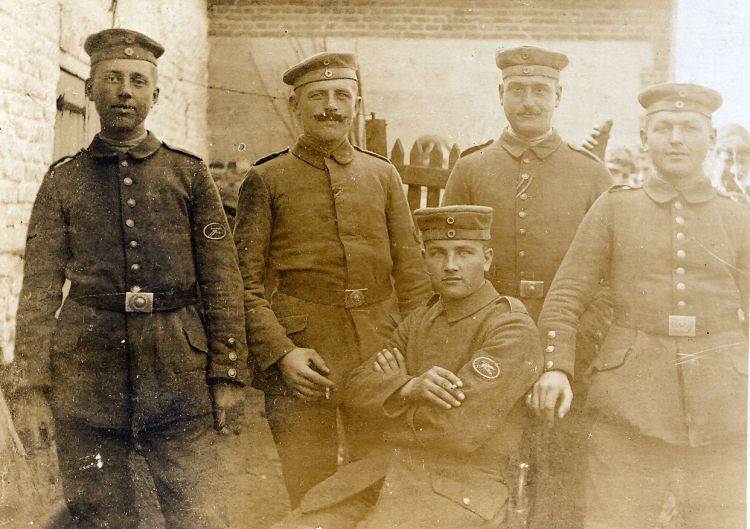 A group of machine gunners in a photgraph taken in March 1918.

Another shot of the MG08 mounted for anti aircraft work.

Gunners from the 11th company of the R.I.R.94 wearing the carrying straps.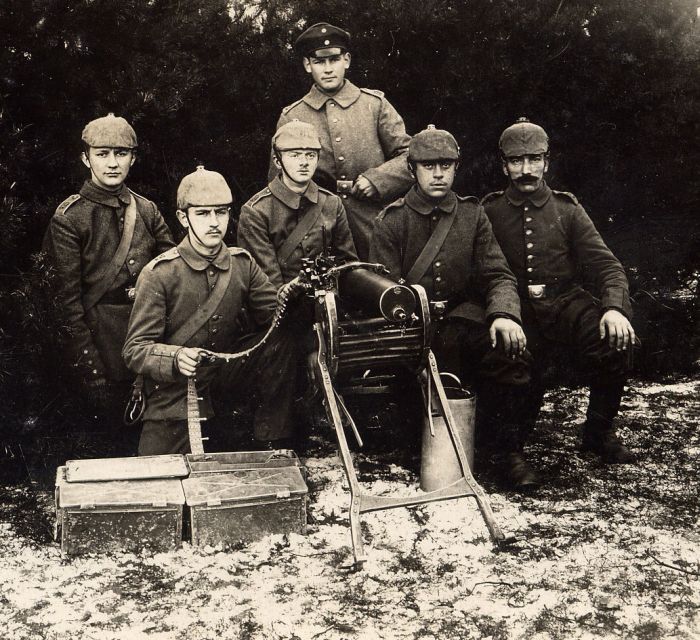 Above: Men of the 19th Infantry or 19th Reserve Infantry Regiment (Courtesy of TonyN.)

The Machine Gun Sharpshooter Abteilung 77 back home after 4 years of war.

A mid war photo of Bavarian machine gunners marked "Beamont"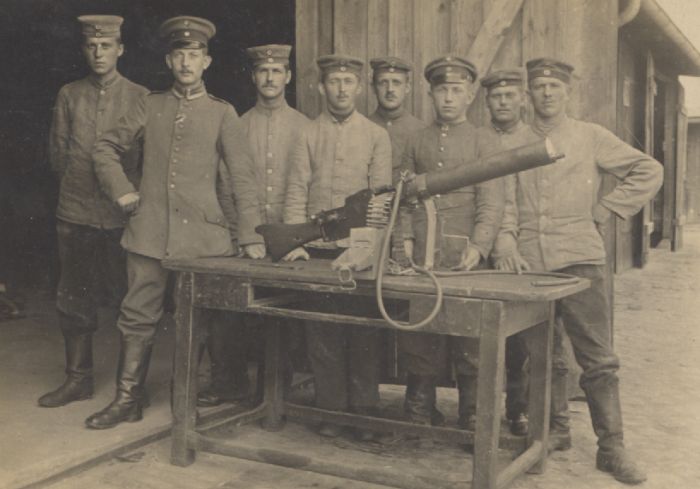 A MG 08/15 group photographed in August 1917

To continue to page 6 click HERE